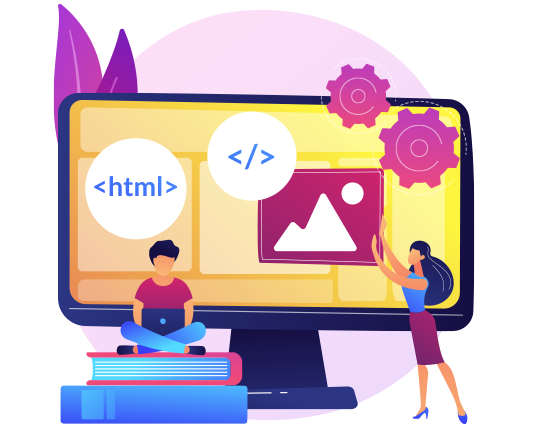 Website Development is the way through which you can reach out to customers universally with an attractive approach, developed efficiently. To ensure a proper performance, V3 Designs Australia, a trusted website development company in Australia, leads a pathway to construct modern web development services.
With a constructive work plan, our skilled experts of the domain inks down your ideas strategically to deliver your story and services in an attention-grabbing fashion. Our services have a range of approaches to deliver your requirements in innovative ways that capture the attention of consumers. Further, we keep a check on the smooth, hazardless flow of the entire website on all platforms, in every device.
We believe in solving all sophisticated problems in a straightforward yet elegant way. We aim to deliver the best designs that phenomenally portray fresh and innovative way of thinking, which will help in a more efficient reign of your business promotion. Our web designers create sterling, eye-catching, yet simple and user-friendly engagements that phenomenally pave the way to our efficient designs and planning.
Customer-centric Development Process
Our web designing team crafts the website from scratch as per the customers' desire. You wish for it; we make it happen. At times, the customers are in a topsy-turvy state about fixing the aspired designs. However, we aim at customer satisfaction and with the regard to our proficiency and experience in the arena; we cover the milestone efficiently.
We excel at developing the finest web layouts on several online social forums to build a graphical engagement of the end-users. Further, we encourage active involvement of the customers throughout the process. Though, if you rely on us without being involved, we deliver the service with same brilliance and uniqueness. Our experts create a multi-platform experience that makes business content more accessible and engaging. We lead forward with the final procedures only after the merry approval from clients. Our team abides by the rule to provide the services within the deadlines.
Our Website Development Services –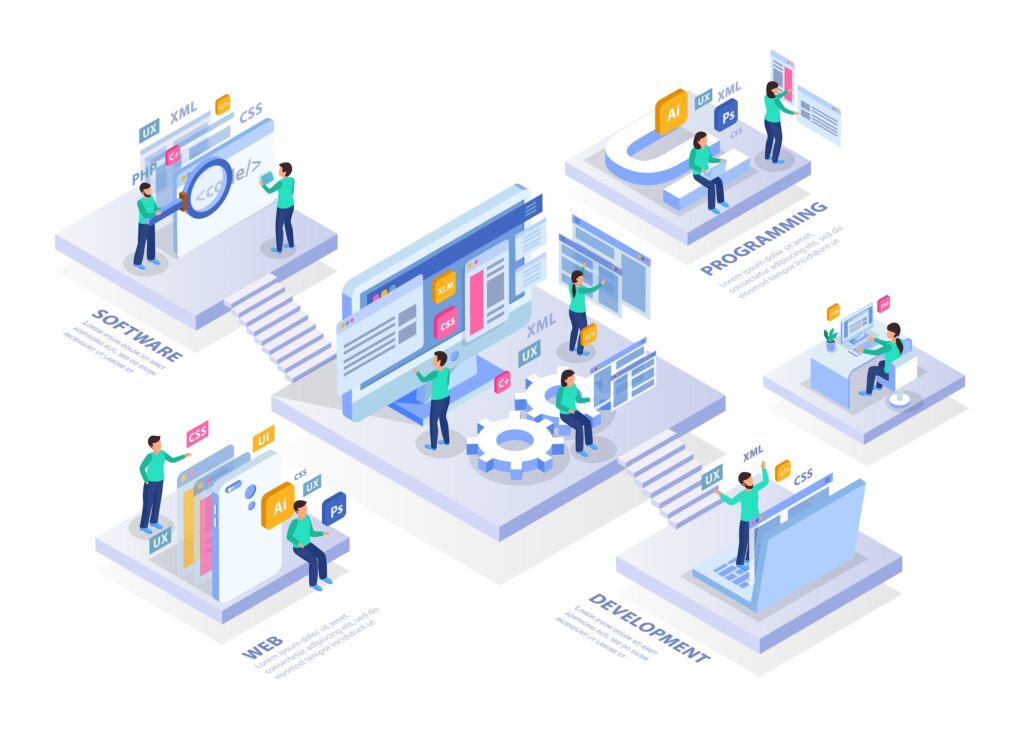 Custom Application Development:– In this technology-dominated society; we help you to create a separate brand base. With our tech-savvy developers, we assure to make the template designs that would help you not only now but also take you further in the long run. We use PHP, .NET, C#, JAVA, node.js, Codelgnitor, Symphony, Laravel, CakePHP, YII and MSQL, Maria DB, Mongo DSQL, PostgreSQL, Oracle for managing the database to make custom designs for templates. It helps to create a never seen before image of the business and provide integrated services.
CMS:– Digital content needs regular integration and modification. The content management system from our end understands the depth and helps to keep it unique. Every website has its own identity and with integrated CMS we build the website. Our Content Management System includes Word Press, Joomla, Drupal, MS Share Point, Kentico, Sidecore etc.
E-Commerce:– Electronic Commerce involves the selling of goods and services via any mobile application or website. We at V3 Designs Australia helps not only to design your website but also put in efforts to make the website live. We develop an accessible e-commerce website or mobile application and make your business digitalized. The platforms we deal with are Magento2, Woo Commerce, Virtuemart, Big Commerce Shopify, Presta shop, Os Commerce, Open cart, Zen cart Ubercart and Volusion.
Customer Relationship Management:– For any business growth, managing the already existing client is a very crucial part. CRM helps companies to stay connected; it improves profitability and streamlines processes. We develop the bespoke solution and work on the platforms like vTiger, SugarCRM, MS Dynamics and SalesForce.
V3 Designs Australia is a website development company that specializes in producing immaculate, innovative designs and development services. Our web developers and designers are highly trained, and therefore, create designs that are feature-packed, digitally transformative, user-friendly, fully functional, extensively secure and, most importantly, can scale the enterprise growth.